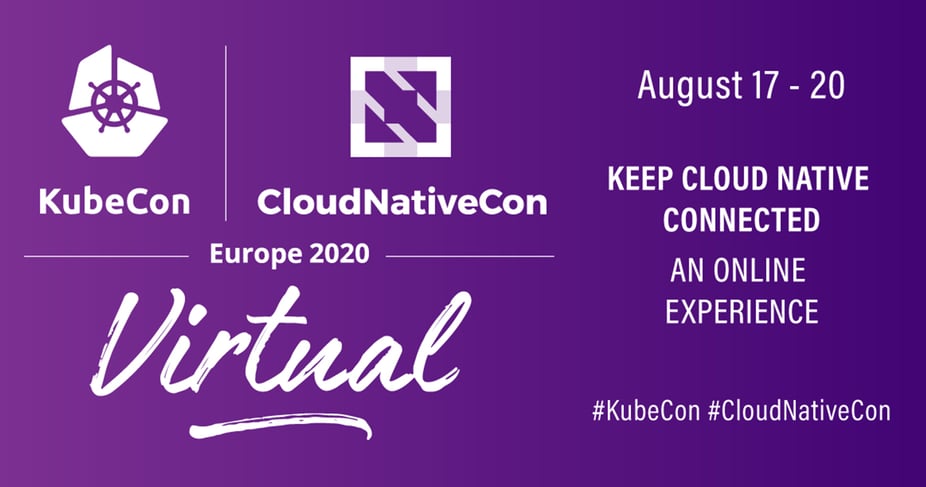 The KubeCon + CloudNativeCon Europe 2020 - goes virtual!

The Cloud Native Computing Foundation's flagship conference brings together the community of leading open source and cloud native computing communities from 17 to 20 August 2020. Join Kubernetes, Prometheus, Envoy, CoreDNS, containerd, Fluentd, Jaeger, Vitess, TUF, OpenTracing, gRPC, CNI, Notar, NATS, Linkerd, Helm, Rook, Harbor, etcd, Open Policy Agent, CRI-O, TiKV, CloudEvents, Falco, Argo & Dragonfly as the community gathers for four days to promote Cloud Native Computing.

As the physical event transforms into a virtual one, you should know that thoughtful steps have been taken to create a comprehensive experience that offers interactive content and collaboration with like-minded people. You'll have the ability to network with other participants, attend presentations with live Q&A, interact with sponsors in real time and much more.

As a Silver Sponsor we are looking forward to the newly designed virtual KubeCon + CloudNativeCon Europe 2020!